This cocktail I came up with after leaving a job with TGIFriday's. My boss "Woz," knew my potential and coersed me to pursue my dreams. Thus this drink is in honor of that. Being a Wozniak I call the Drink
Wheels of Zeus
, in hommage of this described event. Oddly enough the drink just came to me on a drive home from downtown. Mixing it together the result was perfect for its style, well balanced and tasty, strong but sweet.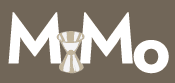 I now consider it for the Mixology Monday challenge.
Chemistry of the Cocktail
.
Mixology Monday
Wheels of Zeus
2 oz. aged rum (Appleton Extra)
3/4 oz. Cocchi Americano
1/2 oz. Zwack
stir and strain