Belgian beer, the pinnacle of beer drinking. How can you argue with a drink that dates back to the Crusades. Whether it be dubbel, triple, or quad; or even a nice light cider or lambic they all were refined here. For those new to the Belgian beer scene or ready to dig deep to find the best, you need not look further. Although I do have a prejudice for the darker and richer beers I can suggest a good starting point.
Let's begin with a nice and light lambic, as they were created for children; so that they would be able to drink with the family. I must suggest Lindemans Framboise or a much stronger Kasteel Rouge. At 8% Kasteel Rouge is more for adults but retains the flavor of the more infant Lindemans. I myself suggest Three Philosophers Quad. It's a traditional quad mixed with 3% Kriek beer (cherry beer) and at 9.8% it won't disappoint.
Dubbel, Triple, Quad? It's as easy as 2,3,4. Double fermented, triple or four times distilled. The more fermentations the stronger the beer, and as so many people agree, the more the flavor.
For a dubbel I recommend the beginner of it all: Westmalle Dubbel, also try St. Bernardus Abt.12.
For a tripel, and I only drink dark, I suggest one of the best beers in the world if not THE best... Gulden Draak.
Somewhere between dubbel and tripel sits Belgian Strong Dark Ale. One of my favorites and a great starter for those leary to try a traditional belgian dubbel or quad. For this category as I began with Chimay Blue Label, I must suggest the same. Also try Brother Thelonius, Delirium Nocturnum, McChouffe or the very flavorful La Terrible.
Quad, four times fermented has the most flavor and the highest ABV. Rochefort 10 and Straffe Hendrick are two of the best. Also throw in Ommegang Three Philosophers as an honorable mention as the kriek mix really adds to the flavor of a great quad.
Now for a cocktail. Playing around with all of this I thought of the Blackjack Cocktail. A mix of coffee concentrate and kirschwasser(a cherry brandy) with cognac and demerara sugar syrup. My idea came out like this...
Guatemalan Poker Hand
in a chilled beer goblet
1.5 oz. Red Stag Cherry Bourbon
2 dashes Aztec Chocolate bitters
1 oz. Huehuetanango coffee syrup
stir and strain
top with Three Philosophers or Kriek Beer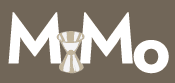 ;
Gin Hound